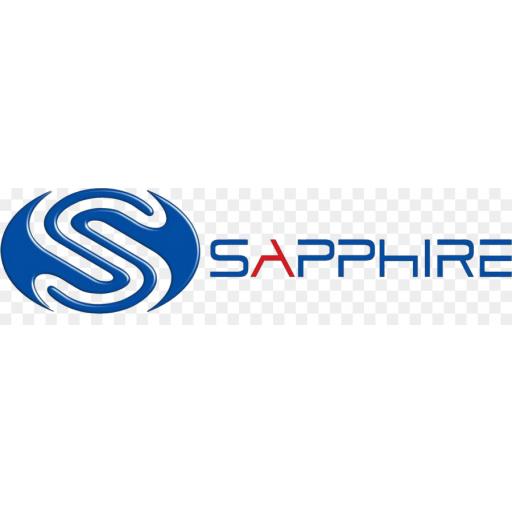 Productos de la marca SAPPHIRE
Comprar productos de la marca SAPPHIRE online nunca había sido tan sencillo y rápido. Navega por Ordenadores Ocasion Canarias y elige el mejor catálogo de SAPPHIRE para que disfrutes de tus nuevas compras con la mejor garantía de satisfacción. Si lo deseas, puedes pedir ayuda sobre todos los detalles que necesites a nuestro contacto de atención al ciente para que te ayuden a elegir justo lo que necesitas. Una vez que confirmes tu pedido, nos encargaremos de prepararlo y te lo enviaremos a casa de forma rápida y eficaz. ¡Es muy fácil y rápido comprar en Ordenadores Ocasion Canarias!
SAPPHIRE Technology
Delivering New Ideas and Technology
SAPPHIRE Technology continues to be a world leading manufacturer and global supplier of innovative graphics and mainboard products, delivering its AMD Radeon based products to the PC markets addressing gaming, eSports and performance graphics enthusiasts as well as delivering an array of professional graphics products and embedded system solutions. Recently SAPPHIRE has penetrated new markets with a series of GPU Compute server systems targeting the blockchain and commercial cryptocurrency mining businesses.
SAPPHIRE NITRO Gaming Series
Combining innovation, performance and value for money SAPPHIRE continues to be the supplier of choice for both enthusiast and consumer graphics. The SAPPHIRE NITRO Gaming Series has been designed from the ground up and we've crammed in everything you need to truly maximize your gaming experience. It features the highest performing latest technology: cherry-picked, limited edition cores, two Tri-XX gaming modes, the very best cooling technologies and much more. With sleek, elegant contours and unique styling these cards have been designed to suit any build. Featuring the very latest graphics architecture from AMD with NITRO + you'll have a fast, reliable gaming experience whatever your game.
SAPPHIRE PULSE Graphics Cards
Whether you're new to PC gaming or you're looking to push your existing rig forward, the SAPPHIRE Pulse range has everything that a modern gamer needs. Featuring a range of high performance cards to match your budget so that you can game the way that you want to without breaking the bank. Pulse products have great performance and are engineered to last. All SAPPHIRE PULSE cards come with the performance parts you need for an excellent gaming experience at a price you can afford.
Community – Join the Nation
Social media has been increasingly important for SAPPHIRE to communicate with and provide support to its users. SAPPHIRE has a strong community following on Facebook and its YouTube channel, and a very active Steam community. The SAPPHIRE NATION community website continues to evolve and has become SAPPHIRE's very own publishing platform with articles written by members of the community covering a diverse range of topics around Gaming and Technology. The site also serves as a hub for special promotions.
SAPPHIRE Embedded Solutions
SAPPHIRE offers a comprehensive and complete line of embedded motherboard products for electronic gaming machines, digital signage, industrial controls and automation, thin clients, Retail POS, kiosks and other environments. Our factory is ISO-14001 certified ensuring a commitment to quality and reliability. Together with SAPPHIRE's existing portfolio these products puts the company in a unique position to offer top to bottom solutions from professional graphics, through integrated solutions to discrete graphics upgrades.
SAPPHIRE Professional Graphics
SAPPHIRE also delivers graphics products and solutions to professional users and markets. With the GPRO Series of graphics products and more recently a range of accessories including the GearBox Thunderbolt™ 3 eGFX Solution, Thunderbolt™ 3 and USB-C dongles, SAPPHIRE supports the full range of 3D professional applications for professional users.
SAPPHIRE Compute GPU Solutions
Recently SAPPHIRE introduced an exciting new range of Compute GPU graphics products and server solutions addressing the use cases of Blockchain technology and the commercial cryptocurrency mining sectors. These products have been expertly developed and include the SAPPHIRE INCA CS-14 compute system which features an innovative 14 GPUs' with optimized performance, power consumption and airflow for Ethereum mining. SAPPHIRE will continue to apply our expertise and considerable knowledge in this area to develop new and more powerful products to the current range.